Dear Bo,
Today you are nine months old. I can barely believe it.
Nine months is a very important time for a mama. It's the time a baby grows inside, it's the time we count down, getting closer and closer to the end, closer to getting to hold our baby for the very first time. When I was pregnant with you those nine months felt like a lifetime and a minute all at once. I counted down, month by month, to your impending arrival. I wasn't sure if I was ready for you. I wasn't sure what would become of us all. But the minute I held you I knew. You aren't something that I needed to be ready for. You have been in me all along. I have always been ready for you. You were meant to be.
Now I'm counting up through the months of your first year of life. We are at nine now and we will go on forever counting as you grow and change in the months and years to come. In a few weeks time you will have been outside of my body longer than you were inside it. And it will be as if you are reborn once more, no longer baby, but more the little girl that you are already becoming. That beautiful little creature who we are discovering together, every day as you shed a little more of your cocoon and reveal a little more of those spectacular wings I can see forming. And honestly, my love, I couldn't be prouder of you.
Today we spent the afternoon in the park with the grass between our toes and strawberry stains on our fingers. I watched as you wobbled around on two feet, trying so hard to stand and walk. I watched as you waved and laughed and shouted out to the other kids who ran past. I watched you grow right before my eyes from baby to child. It won't be long before you can run after them. I watched as you fearlessly showed yourself to the world. I hope you are always that way. Fearless. Brave. Joyous. Kind. The traits that are yours instinctively. They are part of who you are and I hope to cultivate them and help them flourish within you.
Our situation has given us much time together my love. You and I. We have relied on each other for many months this year when we are all we've had. In these nine months you have taught me more about life and love than I ever thought I could learn. With your dark pooling eyes and your wicked grin, your knowing stares and your shrill high-pitched giggle,you show me patience and knowledge and abounding joy. Your little hands reach out to me with such faith and unconditional love and with that small gesture you teach me what it is to trust.
There are piles of washing that haven't been put away. Piles of unfinished articles and scribbled notes. A hundred to-do lists that have never been completed. And even when I think I mind, I don't. Because you are the worlds most magnificent distraction. You steal time and I let you, I encourage you, I egg you on. Because there is nowhere I would rather be than right here, with you by my side, watching you grow. You are the greatest adventure of all.
There are a lot of things in life that challenge us. A lot of things that bring us tears and pain. There are moments of true unbridled sadness and grief and just the thought that you will feel these things, the thought alone is sometimes too much to bear. As your mother I want to protect you from hurt. I want to wrap you up in cotton and hold you close forever. But that's not your future my dear, for you were born to be free.And with freedom comes risk and with risk often comes pain. But I will be here always. You never need to feel alone. You are loved and you are treasured.
Every night I lay my head next to yours on our bed and I'm filled with love for you. I watch as your little eyelids flutter and I try to drink you in, try to fill my mind with the image of you so I will never forget who you are right now, because who you are right now is fleeting, and every morning you wake a newer version of you. Every night I think I couldn't possibly love you any more. And then when I wake in the morning, somehow, I do.
I love you more every day my little love. Happy un-birthday my nine-month old babe.
Your mama.
xox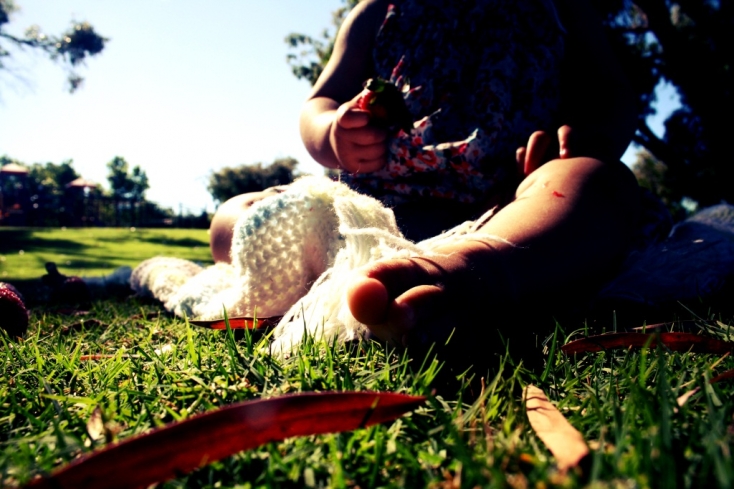 PIN IT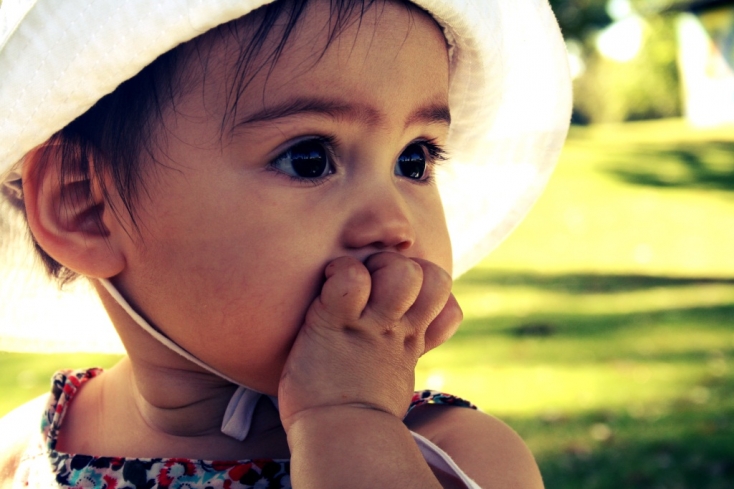 PIN IT


PIN IT


PIN IT


PIN IT


PIN IT
Similar Posts: