Dear Bo,
Today you are six months old. The past six months seem to have flown by, but at the same time it feels like you have been here forever with your Abah and I. You are such an incredible little creature… so full of verve at such a young age. So determined and so wacky already, sometimes it makes us wonder how you could possibly get any MORE personality. But every day you surprise us. You are crawling with gusto, trying to escape off beds and into cupboards, you are an unstoppable force and we couldn't be prouder of you, our little bo-nado.
There are so many things that I want for you. So many things I hope you get to discover, things I hope you learn and wonderful experiences I want you to cherish. I could write about them for days. But today when I go to pick you up and you look up at me, that big beautiful smile on your face, when your hands reach for me with such complete trust and unbridled love… I know there are five things that I hope for you more than any others.
1. I hope that you love yourself and others freely and with the same passion that you already show for life. I hope that no matter how many times love stings, and it does my love, that you pick yourself up and love again with all of your heart. The wonderful thing about love is its reward. Love your life, live your life and time will always be on your side.
2. That you find whatever it is that makes you happy, and that you do it every day for the rest of your life. Your life is what you make it, so make it a happy, beautiful one.
3. I hope that you travel, that you experience cultures and worlds far beyond those that we will ever have the means or the time to show you ourselves. I hope that you develop that love and respect for the human experience that I did, and that you learn, your own way, what my mother always did (and still does) tell me, that money, fame and power don't matter – it's people that matter. Without people, there is nothing.
4. I truly hope that you are never afraid to speak your mind. To say no,even when others are saying yes. To say yes, even when it's not the popular decision. To know that some rules are made to be broken. Never be afraid to speak up if you think something is unfair or unjust, never be afraid to stand up for someone else or for yourself. But always be kind, being kind is one of the most important things you can be. You are a beautiful soul, the world needs you.The world is often unfair and unkind… but you don't have to stand for it and you don't have to let it define you. Follow your heart and always trust your gut, it will never lead you astray.
5. Finally, and perhaps most importantly of all. I hope you never, ever doubt the love that your father and I have for you. We will always be here for you when you need us. Whether you are three years old and afraid of the dark or thirty five and in need of support. We are your parents and you are our world. Your decisions in life are yours, and whether or not we agree with you, we will always be here to love, guide and support you, without question and without consequence.
You are so tiny right now. A little ball of chubby energy with big curious eyes and a serious stare. Your love comes with big open mouthed kisses and hair pulling and sleepy nuzzles and middle of the night belly flops… But you won't always be this way. The days fly by and my heart can barely contain it's love and joy for you. We have so much to teach you, and you have so many more things to teach us. It's terrifying and exciting and amazing all at once.
The day you were born, six months ago, was the most incredible day of my life. You changed my world. You changed me with your mere presence. I had tried to imagine what life would be with you, but nothing I imagined came close to the pure joy I felt (and still feel) with you in my arms.
Thank you for being ours. For choosing us. For allowing us to be the ones to guide you through this amazing world. It is an absolute privilege to be your mama. It is because of you that I have found myself once more, thank you for giving me that gift.
I love you in all your cheeky, unsleeping, sticky fingered glory. You truly are one of a kind and I wish for a lifetime of days spent being a part of your spectacular life.
xox Your Mama.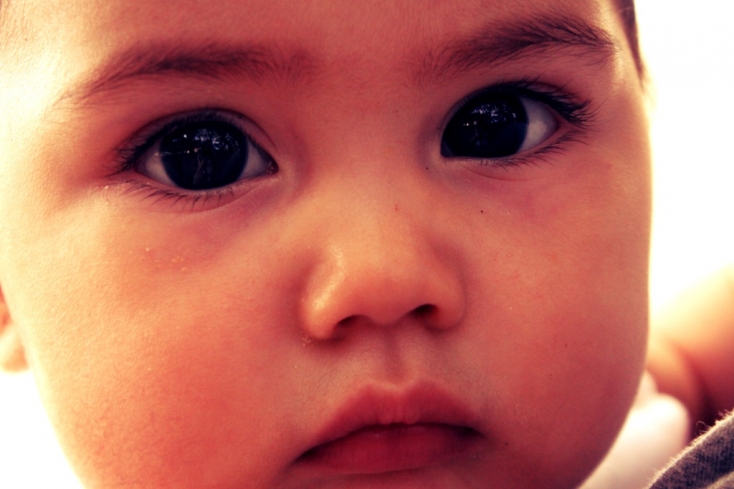 PIN IT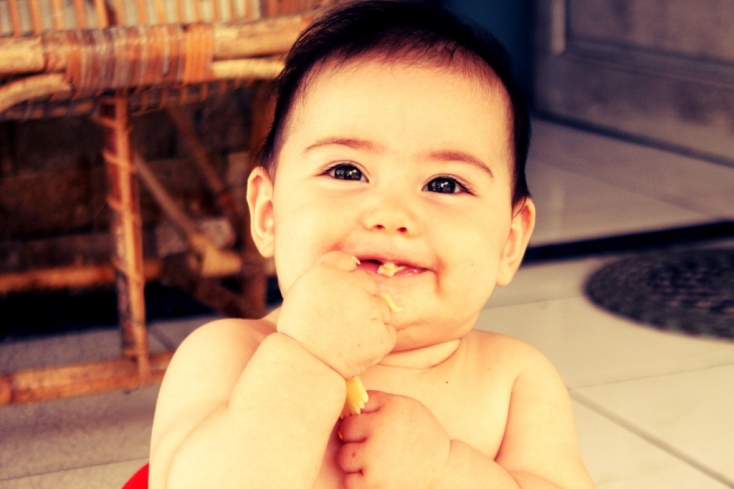 PIN IT


PIN IT


PIN IT


PIN IT
Similar Posts: