We arrived home yesterday afternoon. It was a strange sensation coming back to this house. This halfway house, halfway between here and there. Halfway now between before and the unknown direction of the future. Halfway through our family. One less person. More space in the cupboard than there was meant to be… Less hands to help us, hold us. Most of the day I feel OK. I think having a ten month old keeps you so busy that it's like I often forget what has happened to us. I just immerse myself in what the day brings us… but then there are moments when I remember… and the lump in my throat returns, the anger, the grief, the pain returns. And it's as if the whole world crashes down all over again.
A very dear friend "said" to me (via the glory that is social media) "Don't look back, you're not going that way." And I've tried to remind myself of that in moments where I get stuck in the broken record of my mind. Reminding myself of past events and how my memories are lies. How that time when that happened… and he said he loved me… that he didn't. He was lying. When I get stuck in his words, stuck in the sting of being told that the one you love, doesn't love you. Don't look back, you're not going that way…
This morning we woke up in our own bed for the first time in nearly three weeks. It was a good feeling to know where we were and to know that today was ours. No one elses agenda was in play. We started the day with the sun, which is painfully early at the moment and we were at the beach not long after 5am. Sand between our toes, wind in our hair, fresh crisp morning air. It wasn't long before the heat of the Australian sun drew the freshness away, cloaking it in damp, hot humidity.
There is so much peace to be found at the beach, even with a shrieking baby by your side. There is something about the large expanse of the ocean laying ahead of me, the horizon, the rolling waves… that just reminds me that even though my problems feel massive to me… I am just a little tiny speck on the face of this beautiful planet, and that helps me find perspective, even if just for a moment.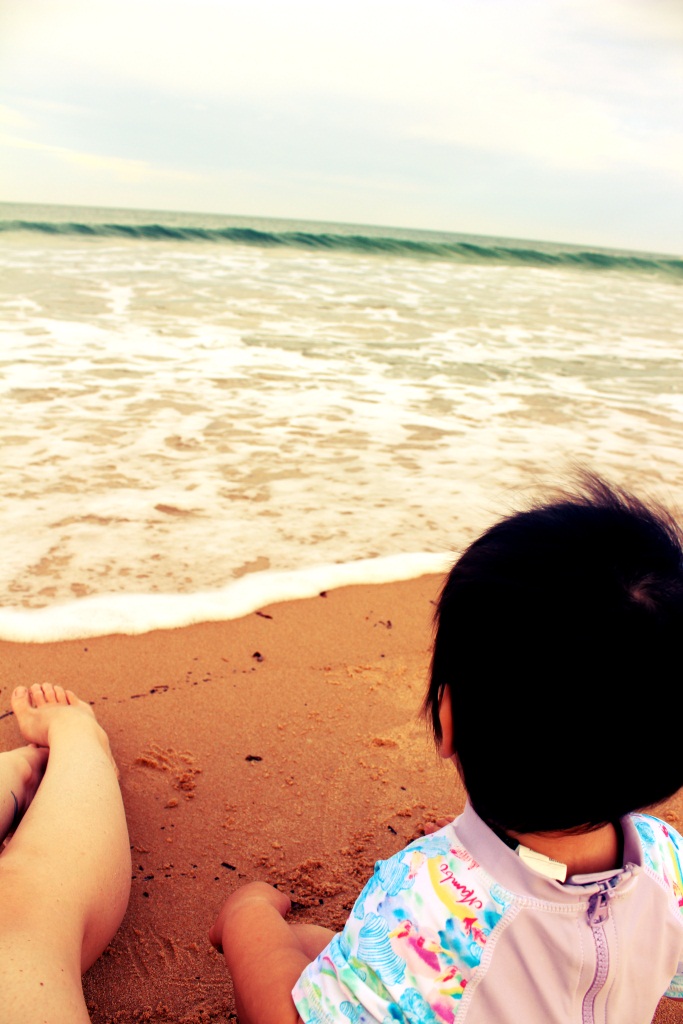 PIN IT

PIN IT

PIN IT


PIN IT


PIN IT


PIN IT


PIN IT


PIN IT


PIN IT
As tomorrows light brings with it a fresh new day, I will be back here, at the beach, babe by my side. In peace.Trying to find a way forward… Trying to find direction… But mostly just existing, right here, right now with the little person that I created, with the love that I have for her and the deep respect I have for the duty that I have to her, to giving her the patience and the love and the freedom that she needs… because at the end of the day, that's all that really matters.
xox
Similar Posts: