Ramadhan has ended, and Lebaran has come and gone. This is the third Idul Fitri I have been in Indonesia for, and the second that I have spent with my Indonesian family and the very first (of many) for Bo.
Idul Fitri is the day after the final day of the fasting month Ramadhan. It can be compared to the Western celebration of Christmas, as it is a time when family come together to eat, to celebrate and to give gifts to the children and to charities. Ramadan, as I understand it, is the ninth month of the Islamic calendar (thus changes slightly every year). During this month, those who follow the Muslim faith are encouraged to fast from before sunrise until sunset. This fasting is to remind people to be thankful for their good fortune. Fasting encourages people to develop a compassion for the poor who go hungry every day. Ni talks about it as being a spiritually cleansing experience. It is a time to become a better person, to be closer to God, to remember the important things and to rid yourself of both temptation and distraction.
At the end of Ramadan comes Idul Fitri, or Lebaran as it is more commonly understood here in Indonesia. Families buy new clothes and gather in large fields very early in the morning to pray together. After prayer families go from door to door of other peoples homes, to ask forgiveness for any sins that they have committed over the past year. There is always a lot of tears. My mother in law always cries a lot. It tends to be the older women who cry the most, and this year whilst crying patted Bo's cheeks and carried her around.
For me, as very much a non-religious observer of the whole custom, it is both lovely and confusing at times. I don't understand a lot of the faith, regardless of how hard I try, but I do have the greatest respect for it. I am not a religious person, and sometimes I wonder how my husband and I can forge a successful relationship when I am this way and he is his way. At the end of the day I believe that religion is between you and your God. It is private and sacred. I may have no religion of my own, but that doesn't mean I am without faith (my faith just lies in the human spirit), and my husbands religion gives me nothing but more respect for him as a person. Ni and I have the same morals and the same values, as different as our background are, we were brought up believing the same things. To be good to other people. To act in kindness. To not cheat or lie or steal. To be good to ourselves. We both make mistakes, and slip up and do stupid things. But at the end of the day, we are good people. If we can impart those things on Bo, I think we'll be doing a pretty good job. Religion or not.
The best part about this celebration is that Ni's family, his brothers and their families came to the village and got to meet Bo for the very first time. I often feel out of my depth in this world, furiously kicking my legs just to stay afloat – but seeing my daughter welcomed so openly, so lovingly into this family by people who truly have kind and generous hearts is so wonderful. I feel very blessed to call these people my family and to know that Bo will always have a home here, with people who love her, for the rest of her life. No matter where this glorious life of hers takes her… she can always come back here, to her roots, this place is as much her birth-rite as it is any local village child. She can choose to come back to a place where hands are worn and brown, where rice is plentiful and where life is simple, stripped of the extras, to remind herself what it is that is truly important in this world.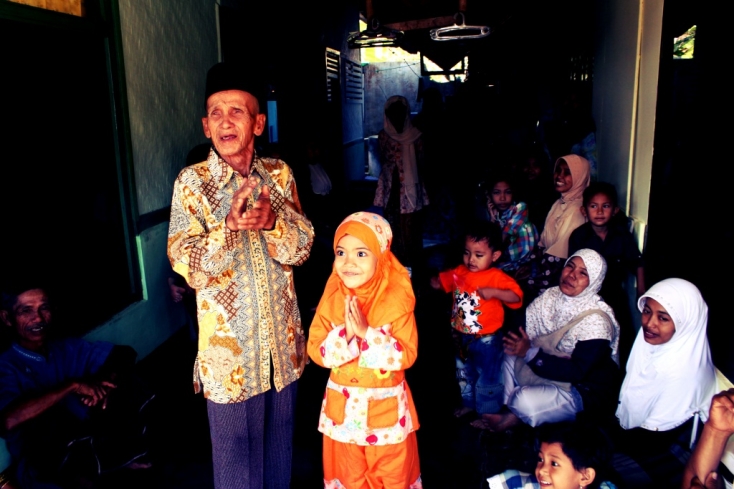 PIN IT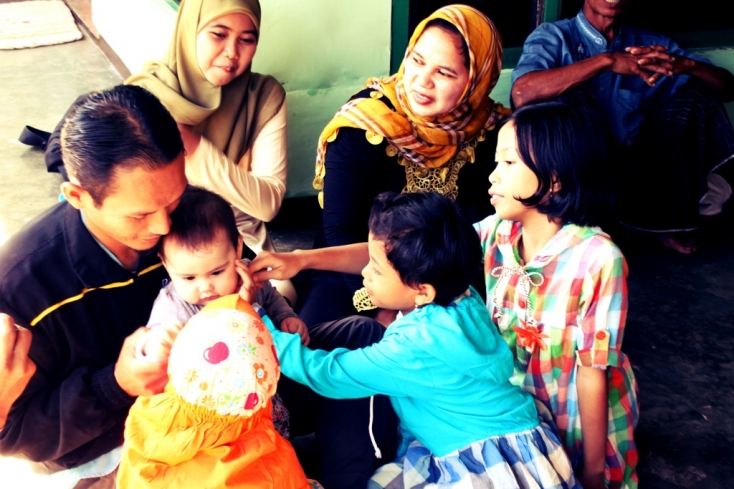 PIN IT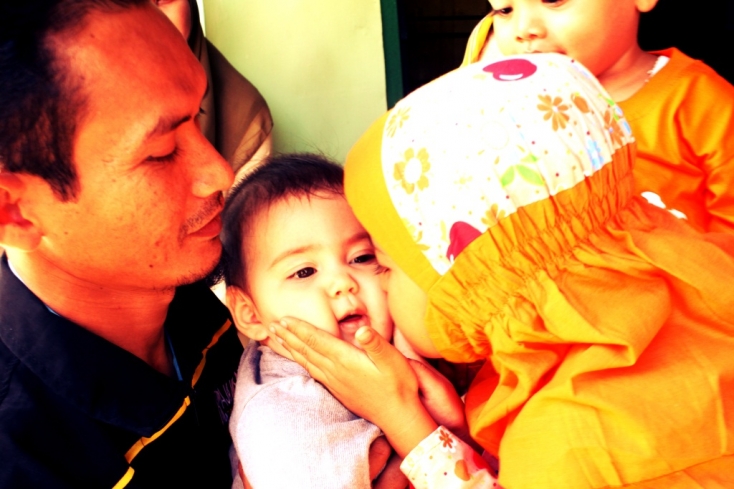 PIN IT


PIN IT


PIN IT


PIN IT


PIN IT


PIN IT


PIN IT


PIN IT
"Mohon Maaf Lahir Batin" (forgive me from the bottom of my heart/soul for my wrongdoings in the past year)
xox

Similar Posts: